Memorials have played a very important role since the beginning. They have been put on the graves and public places to help the persons or important events to be remembered forever. They symbolize the event and create the whole new picture to help people relate their problems with them. They are a way to preserve history. As the monument of Jesus carrying cross shows that he has always been there to carry the burden of our sins. He has done this for the love of human kind.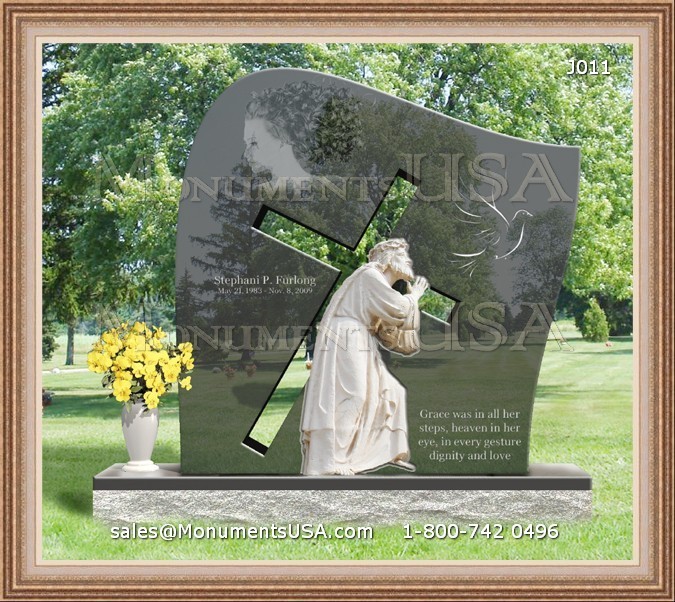 Jesus carrying his cross means that he has carried the sins of all human kind on his shoulders that is why a person dealing with his own problems is said to carry a cross on his shoulders. This symbolizes and motivates us to carry and deal our own problems. When Jesus can carry problems and sins of this whole world then how come we are not able to deal with our own little problems.
This monument is placed on the grave of a person to show that the person was a helpful creature who was always ready to share the burden of people and help them solve their problems. There are not many people who come forward openly to help others, but he is the person filled with love for human kind and is ready to share the burden with others and walk with it a few steps for them. This will help people to go through their life easily when they know someone is there is assist them through every thick and thin.
When he helps others he actually helps Jesus in carrying the burden. He feels honored as he is merited and strengthened by Jesus to bear his own as well as other's pain. Therefore, this person will always be remembered with respect and dignity. People will pray for him and love and respect his family as well. A person gets what he sows; therefore, this kind gesture of his will be inherited by his children as well.
His grave will be a symbol of humanity for others. It will serve as a motivation for them to choose the right path. It will also teach them the same ethical principles and show them that humanity still exists, and people uniting others sufferings, sorrow and pain with them still exist.